Choosing a Gaming PC for Live Streaming
by Sayan Dey
December 23, 2022
0 comments
Video game streaming has become increasingly popular over the years, and with platforms like Twitch and YouTube, anyone can do a live broadcast of their gaming. If you want to get the most out of your streaming, then you need to buy the right PC for the job. There are a number of features you need to look for in order to create a clear, QHD, high-framerate, low-lag stream. Thankfully, you don't have to build a custom PC for the job. You'll find the most required features in pre-built gaming machines. Let's understand what you need in a gaming machine to be a pro streamer. To create quality content, you will also need other peripherals and reliable accessories to give the best to your audience.
High Refresh Rate
To ensure superior performance in FPS games, having a higher refresh rate helps. 144 Hz is the norm for gaming devices in 2022, but premium devices might feature even better. Some premium gaming laptops feature a 165 Hz refresh rate with <3ms response time to ensure the smoothest gameplay experience. Most players play games like Counter-Strike & Valorant on 144 FPS displays, so having a 165 Hz display on your side grants a distinctive advantage over others.
Processing Power
Gaming requires decent multi-core rendering capabilities, so entry-level CPUs won't do. In 2022 an octa-core hyperthreading CPU is the bare minimum you should opt for. In the case of a desktop, an Intel Core i5 CPU can be an entry-level choice, but in the case of a gaming laptop, an Intel Core i7 with 16 Cores and 4.5+ GHz is a good choice. For instance, check out the OMEN Gaming Laptop 16-k0360TX, which is powered by a 12th Gen Intel i7 12700H (16 Cores 20 Threads) CPU. It comes with a 153K INR price tag, which is justified due to the integrated Nvidia GeForce RTX 3060 (6 GB GDDR6) GPU, big 16.1 inch & 144 Hz display, and the Gen 4 (4×4) 1 TB SSD. Check out the HP Online Store for the latest cashback and Christmas offers, where you can save up to 10K INR instantly on the purchase.
Hardware Encoding (NVENC)
While the quality of your stream using GPU encoding can't reach the levels of CPU encoding, the quality is good enough to please most streamers. An Nvidia RTX graphics card using the NVidia NVENC hardware encoder is roughly equivalent to x264 CPU (software) encoding quality.
At the time of streaming, the speed of encoding is anyhow more crucial than output quality. GPU encoding is faster and more efficient than CPU encoding and is recommended for most streamers. So investing in a GPU capable of hardware encoding is the best choice for professional streamers. Also, keep in mind that Nvidia GTX LPGPUs do not feature either the Nvenc encoder or the Ray-tracing technology. So, opting for a laptop with RTX GPU is a better idea than GTS.
Size & Resolution
In gaming, having a bigger display always helps for obvious reasons, but in streaming, using a bigger display is a paramount choice because of the multitasking requirement. Going for a 24-inch 2K 165 Hz Monitor is a good choice. But in the case of laptops, 16.1-inch and 17.3-inch QHD 144 Hz displays are the best options. Adding an external display is a tactical move for laptop streamers.
Thermals
Gaming and streaming are CPU as well as GPU-intensive jobs, which cause a lot of heating in any setup. So, unlike any other task, gaming & streaming from the same PC will require the most effective thermal solution. So, no matter what configuration you choose, it will work optimally only if the temperature is controlled properly. A laptop that overheats will impact the gaming performance no matter what configuration you have. Moreover, overheating causes irreversible damage to internal components. So, look for a laptop with a best-in-class cooling system.
If you are going for a custom desktop, then AiOs and Liquid coolers are great options. But, choosing and installing them requires another level of "know-how". This is why going for a pre-built PC becomes an inevitable choice for many.
Laptop users should go for dedicated laptop thermal solutions. One example here is the Tempest Cooling System in Omen gaming laptops by HP. Plus, with the help of the Omen Gaming Hub application, the speed of the fans can be custom controlled by users.
High-Speed Connectivity
At the time of gaming, input lag can cause enough hindrance to make you lose a win-win match and disrupt your gaming experience beyond measure. On the other hand, input lag from the streamer side can result in output lag on the viewer side.
So, without any doubt, you will need a stable Internet connection with the lowest to no Internet lag at all. The best option, therefore, is to opt for a direct LAN connection for streaming. However, if you are a laptop user and LAN is not possible, then go for a gaming laptop that comes with Wi-Fi 6E (2×2) connectivity. The latest Bluetooth 5.2 will be extremely helpful to improve the aesthetics of the setup by incorporating wireless peripherals.
Power Supply
Gaming PCs consume more power than most typical PCs. Even a slight fluctuation in the power input can cause irreversible damage to components. That's why having a robust power supply from a reputed brand marked with a Gold standard is necessary.
A Gaming Ecosystem
Gamers always look for an ecosystem to settle in, but most OEMs don't feature such an ecosystem where all peripherals are available from the same OEM/brand. From this POV HyperX is a great choice as a brand. Their hardware peripherals complete the circle by featuring quality devices. Especially the Hyperx Cloud Stinger headphones and HyperX Alloy Gaming Keyboard, which are the most popular gaming accessories worldwide. One more crucial factor of quality steaming is the "voice capture" to satisfy your audience. For that getting a great quality professional condenser mic is recommended. If you want to stay within the HyperX ecosystem you can choose the HyperX QuadCast USB Condenser Microphone. Such an ecosystem curates a seamless experience by providing better control over the device, powering users with reliable accessories.
Some Good Gaming Desktop Options
If you are looking for a great desktop at a decent price, then check out the Victus by HP 15L Gaming Desktop PC TG02-0005in. It comes with a 12th Gen Intel Core i5 CPU, 16 GB DDR4 RAM, and Nvidia GeForce RTX 3060 (4 GB GDDR6) GPU. It will be a great choice for intermediate gamers and entry-level streamers.
OMEN 40L Gaming Desktop PC GT21-0003in is a better choice for professional streamers and gaming content creators. It comes with Nvidia GeForce RTX 3070 Ti (8 GB GDDR6) GPU, 32 GB 3733 MHz (XMP Enabled) RAM, and 1 TB Gen4 SSD.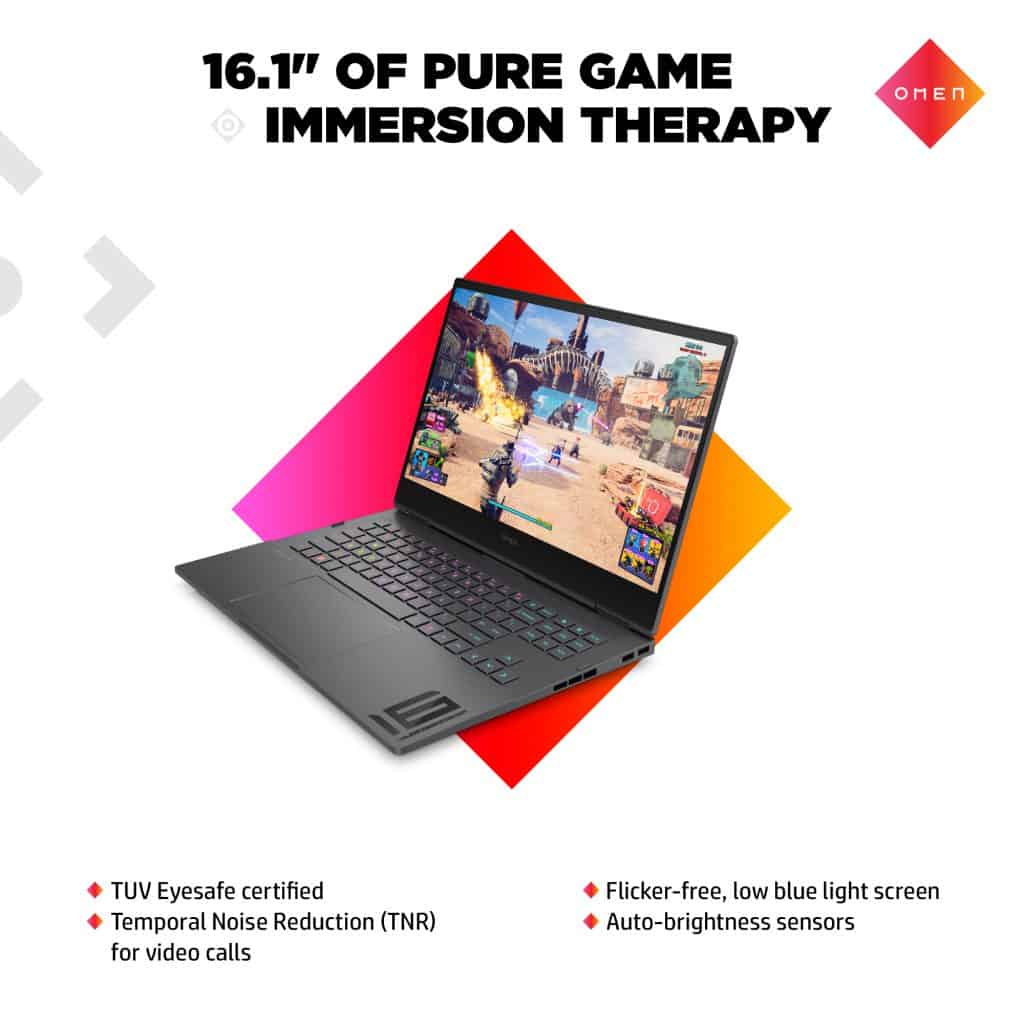 Check out the HP online Store to browse many other premium and latest gaming laptops. Click here to know about HP Victus and Omen gaming laptops.
If you want to compare the prices of various laptops visit Pricehush.com.