How to Choose the Best Value for Money Gaming Laptop?
by Sayan Dey
December 29, 2022
0 comments
Even an affordable gaming laptop can provide good performance in many games and satisfy most gamers. But finding the right one is like looking for a needle in a haystack. Budget gaming laptops sometimes lack crucial features which gamers actually require. While looking for a budget gaming laptop, one should be careful about picking the crucial features overlooks and aesthetics. Here are some key points to ensure if you are looking for a gaming laptop on a tight budget.
The genre of Gaming Defines Required Compute Power
Each player has a favorite genre of choice like FPS, MOBA, Role-playing, Battle Royal, Sports, Real-time-strategy, etc. While FPS and Battle Royal games are the most resource-demanding, FPS and MOBA games are far more optimized for low resource usage. Entry-level gaming laptops often feature an entry-level CPU-GPU combination, but it's usually perfect for FPS and MOBA games. Games like Counter-Strike, Valorant, League of Legends, DOTA, etc. run flawlessly on GPUs like the Nvidia Geforce GTX 1650. But for FPS and Battle Royal games, the same configuration might not be able to run the games at 60+ FPS with 1080P Max settings.
So, for FPS & MOBA players, going with an Intel Core i5 CPU and GTX 1650 is the most affordable choice. On the other hand, for FPS, BR & Sports genre players opting for a better GPU like Nvidia GeForce RTX 3050 is recommended.
Ensure High Refresh Rate
Even on a tight budget, visual experience matters especially in gaming. High refresh rate not only lets you have smoother visuals but also enhances your gaming experience. 144 Hz displays let you acquire more information than 60 Hz displays and let you act quickly and more precisely. In FPS and BR games like Counter-Strike, Valorant, PUBG, Apex Legends, refresh rate becomes the decisive factor of winning a 1v1 fight. HP Victus Gaming Laptops are among those few affordable devices which feature 144 Hz refresh rate even in the 60K INR segment.
So, if you are a lover of competitive games, then make sure you are opting for a display with 144 Hz refresh rate if not 165 Hz.
Cost Saving Old Gen CPU
People who have an extremely tight budget can consider going for one gen old CPUs. It will bring down the price tag and will let you have your hands on a new device. It is always a better idea to opt for a new device powered by slightly old gen components instead of a refurbished device.
In such a case you can opt for a device like HP Pavilion Gaming Laptop 15 ec2008AX.
Ventilation & Thermals
Gaming laptops dissipate more heat than any typical laptop, which needs to be cooled properly to maintain optimal performance. Without a proper thermal system, not only will the performance lag but the components might get irreversibly damaged. So, to make sure the laptop lasts long and continues to deliver good performance, opt for a brand with trusted cooling & ventilation features. Omen Tempest Cooling is probably the best gaming-grade cooling system of all.
Choice Of CPU Brand
As there are only two options here, but the definition of value for money dictates the term of choosing a CPU brand. If you want to save money and still want to get the bang-for-the-buck performance, then go with AMD. Their CPUs are affordable and feature great multi-core performance which ensures great output in games. But Intel should be your choice if you want to use the device for a longer term. With superior single-core performance, Intel is a little more pricey but longer lasting.
Due to the price difference between Intel and AMD CPUs, sometimes AMD-powered laptops feature better overall configurations within the same price range. Compare the Victus Gaming Laptop 15 fa0165TX and Victus Gaming Laptop 15 fb0050AX from this POV. The first one with Intel i5 12th Gen CPU and GTX 1650 GPU will be a longer-lasting device compared to the other. But the second one has Ryzen 5 CPU with RTX 3050 GPU within the same price range (70K), featuring better performance & FPS.
Room For Upgradability
While looking for a laptop under a tight budget typically you have to settle with 8 GB RAM and 512 GB SSD only. Make sure you are opting for a device that has one free slot for another RAM stick and supports SSD upgradation up to 1 TB at least. This will keep the device viable & usable for the next couple of years, and give you more value for money.
External Display Support
Though under a tight budget you are settling with a 15.6-inch FHD display, it does not mean you have to stay tied with that. For a more immersive experience, you can choose to opt for a bigger external display with higher resolution. So, check if your device features an HDMI 2.1 slot or not.
Anti-ghosting Backlit Keyboard
Expecting anti-ghosting features even on entry-level gaming laptops is not too much to ask for. On the other hand, RGB aesthetics may not be available on all gaming laptops but having a backlit keyboard helps. So, if you can get your hands on a laptop with such features even on a tight budget it increases the value for money.
Some Value for Money Laptops
OMEN by HP Gaming Laptop 16 c0136AX is one of the only premium gaming laptops that come under this 78K INR budget. Powered by Ryzen 5 and GTX 1650, this device actually features more value for gamers than most other devices. Tempest Cooling system, anti-ghosting RGB Keyboard, and full-body Aluminium Chassis are some of the unique features that ensure the best value for premium users.
On one hand, the same configuration can be found in Victus Gaming Laptop 15 fb0040AX for just 63K INR but without the premium features. This device is perfect if the price is the only indicator of value for money for you.
On other hand, for the same budget (78K INR) as the first one, you can opt for a more powerful device. Check out the Victus Gaming Laptop 15 fb0052AX powered by Ryzen 7 and RTX 3050 GPU. This device features its value for money with far more superior gaming performance than the other two.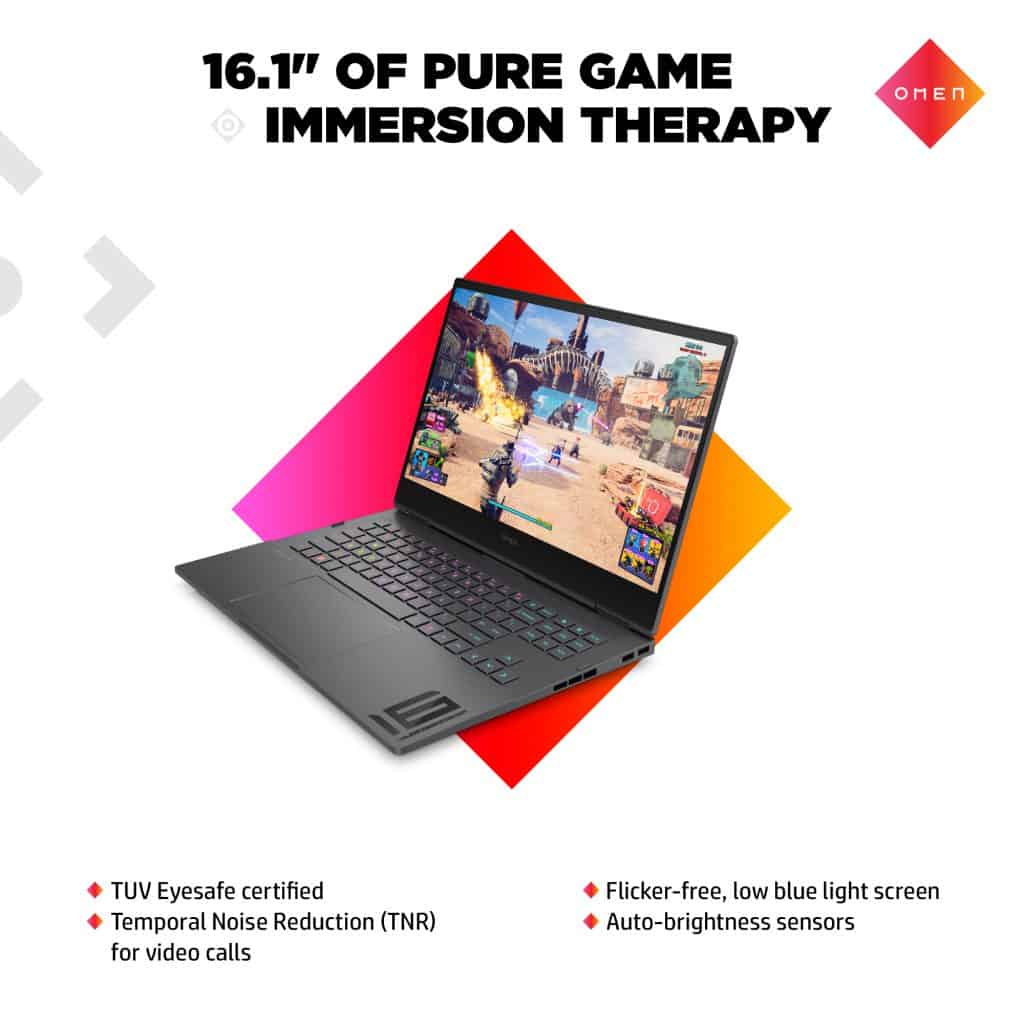 Check out the HP online Store to browse many other premium and latest gaming laptops. Click here to know about HP Victus and Omen gaming laptops.
If you want to compare the prices of various laptops visit Pricehush.com.