Multiplayer Games Are Opening a New Window of Employment
by Sayan Dey
July 5, 2022
0 comments
If you love to play games and think you're fairly good at them, you may be interested in becoming a professional gamer. Although this career path is possible, it also requires a lot of skill and hard work to succeed in a gaming career. When you're sure that working as a full-time gamer is the career path of your choice, it's best to start by understanding what sort of a gaming system you really need and the gaming industry.
What a Career in Gaming Means
Simply put, a gaming career is one where you get paid to perform well in video games. You may hold several positions in gaming with the right education, experience, and skillset. From video game developers to software testers, and from a live streamer to a content creator, a gaming career usually means earning money by playing video games and creating revenue streams upon that, like sponsorships, esports tournaments, brand collaboration, etc.
Gaming Careers at a Glance
Esports: This is an industry that has been built around competitive multiplayer tournaments with many other allied aspects. It promotes virtual gameplay against other people over the internet for earnings. Depending upon tournament type and games, commentators and spectators can join to make the tournament more lively and enjoyable, just like a live football match. Apart from the players, there are many others involved in esports who are also earning from the gaming industry as gaming enthusiasts. Such profiles are Shoutcasters, Production crew members, Coaches, Analysts, Event organizers, Hosts & commentators, video editors, player & brand managers, etc. You need the right system to be able to play esports games well. For instance, the Omen 16 Gaming Laptop is one of the best portable devices for esports gaming. It has the industry's best "OMEN Tempest Cooling" system that keeps the device cool even during heavy gameplay.
Game Development Studio: If you are passionate about gaming or are from a coding background, you can definitely try out this approach to involve gaming as a professional. You can work in a game studio, which will allow you to learn about game development so you can perfect your play alongside that knowledge. You can work in game studios as a Consultant, Recruiter, Software tester, Indie developer, sound artist, VFX artist, Level designer, creative director, storyline caster, scriptwriter, Cinematography, Character design, Model animation, etc.
Video game Live Streaming: This one is a very lucrative but hard-to-succeed career. Most young video game lovers aspire to be live streamers at least once in their life. In fact, this career is indeed very rewarding if someone is able to crack it. Many pro-level gamers use video game live streaming as a revenue source, which involves using online video broadcasting to record themselves playing a game for others to watch. Gamers can earn an income based on advertisements and paid subscriptions of their followers. Brands provide sponsorships to gamers in exchange for the gamers endorsing their offerings and products. Brands may provide merchandise and customized gears that help gamers do well in-game.
If you want to live stream using your own laptop, then you will definitely need a high-end gaming laptop. One device you could check out for doing this is the Omen 16 Gaming Laptop by HP. This comes with variants of both Intel i9 12400F and Ryzen 9 6900 HX CPU. With AMD Ryzen 9, you will get the AMD Radeon RX 6650 (8 GB GDDR6) GPU and 32 GB 4800 MHz DDR5 RAM. At the same time, you can also opt for the Intel i9 version, which comes with Nvidia GeForce RTX 3070 (8 GB GDDR6) to give you the smoothest performance in any game. It also comes with an HP Vector Gaming mouse and Bluetooth headphones to get you started with your gaming in no time.
Content Creator & Video Editors: There are many passionate gamers out there who love creating content containing their gameplays. Such content can be targeted to various genres of viewers and can be created for personal or third-party channels. As a freelancer or as a full-time professional, you can opt for this role if you have the interest and the skill set. Like me, many freelance video editors curate videos for other Youtube channels and generate a stable revenue while sitting at home. One can create various types of content, including voice-over, walkthrough, highlights, montages, tutorials, memes, reviews, etc. If you are passionate about this career, you must choose your gear carefully.
Most laptops are not powerful enough to render high-quality videos within a tight timeline. If you are looking to start your career in this field while staying under a tight budget, check out the Victus by HP Laptop 15z-fb000, which comes with the AMD Ryzen 5 5600H (6 Cores, 12 Threads 4.2 GHz) CPU and Nvidia GeForce GTX 1650 (4 GB GDDR6). This device will start you on a minimum budget, and you will be able to play most of the popular multiplayer esports games in 144+ FPS. You can easily create and edit 1080p 30 FPS videos as a content creator without any lag or stutter.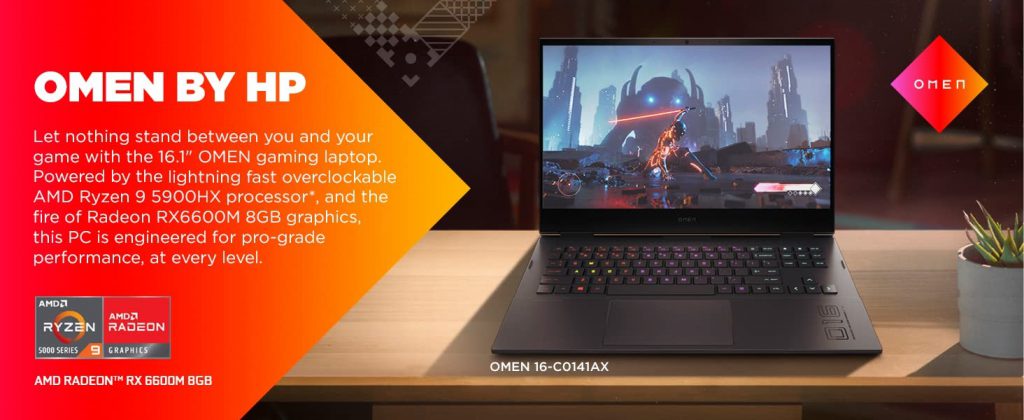 Benefits of Competitive Gaming Job:
It's a field that does not require any qualification, only a skillset. So, if you have the talent and willingness to practice and grind the same game for long hours every day, month after month, you can monetize that passion of yours.It is a fair field for everyone, so almost no nepotism or favoritism can stop you if you have the talent, as your scores are going to talk for you.
In a society where the world of employment is changing every day, and the number of jobs is reducing rapidly, the gaming profession is an upcoming and booming field to seek a career upon.
If you start initially as a gamer, later on, you can move into other allied fields like game testing, level design, creative consultancy, content creator, social influencer, etc. So with the rewards, you will also have plenty of career choices to choose from.
Video games are inherently creative, and it's common to need to find creative ways to solve a problem or beat an enemy. Being a gamer doesn't always mean having to play to earn an income either, as there may also be opportunities to write game guides, teach beginners how to excel at the game or judge tournaments of your own.
As a renowned gamer, video game companies and developers may ask for your opinions or pay you to play a beta version of the game before creators release it to the public.
You'll always have the chance to learn a new game and use your acquired & honed skills to do well in that. So if you fail to be successful in one game, you can just pick another battle anytime, unlike any corporate job.
As a gamer and a professional, you can opt for a well-defined schedule that will let you have a great work-life balance.
If you are looking for a well-balanced gaming laptop for gaming and content creation, you can check out the HP Pavilion Gaming Laptops 15-ec2048AX, which comes with GeForce RTX 3050 Ryzen 5 5600H (6 Cores, 12 Threads, 4.2 GHz) for a reasonable price tag.
Check out the HP Online store to find such suitable OMEN gaming laptops at a fair price.